April is a busy month at St. Mark's!
Sunday, April 2 Church Parade with the PEIR
We're delighted that the PEIR will, once again, join us for worship as we honour them for their service to our community.
Saturday, April 8  Annual Hot Roast Beef Dinner
St. Mark's is renown for our annual hot roast beef dinner which is why the tickets always sell out well in advance!
Sittings are at 4:00 p.m., 5:15 p.m., and 6:30 p.m.  and seating is limited.*
Tickets are $18.00 and are available by calling Lois at 902-368-8246 or Betty at 902-894-5272
*There are also a limited number of take out meals available.
Sunday, April 9 @ 11:00 a.m.  Choir Palm Sunday Cantata
Join us as we begin Holy Week and our Choir presents the Cantata "One Sacrifice" a cantata for Holy Week by Joel Raney, John Parker and Audra Parker
Sunday, April 9 @ 7:00 p.m.  Discovery Group "The True Easter Story"
We all know the story, but there are details we often overlook or are completely unaware of!  Come to our one-night Bible Study as we look at the "True Easter Story" using renowned Bible teacher Ray Vander Laan's exceptional video, followed by a brief study and discussion time.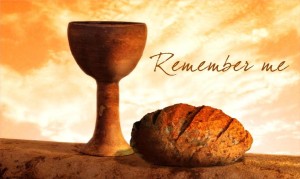 Thursday, April 13 @ 7:00 p.m. Maundy Thursday Service
This year our friends from Park Royal will join us for our Maundy Thursday service with communion.
Friday, April 14 @ 11:00 a.m. Good Friday Service
Join us for worship as we give thanks for the sacrifice Jesus made for each one of us on the Cross.
Sunday, April 16 @ 11:00 a.m.  Easter Celebration Service
Hallelujah!  Christ is Risen!  Come, join in the celebration!